Orange County Hypnosis
(949) 436-4976 | 7545 Irvine Center Drive, Suite 200, Irvine, CA 92618
How much would your life improve if you could finally make the changes you desire?
Orange County Hypnosis will show you how to Lose Weight, Stop Smoking, Reduce Stress, and End Fears and Phobias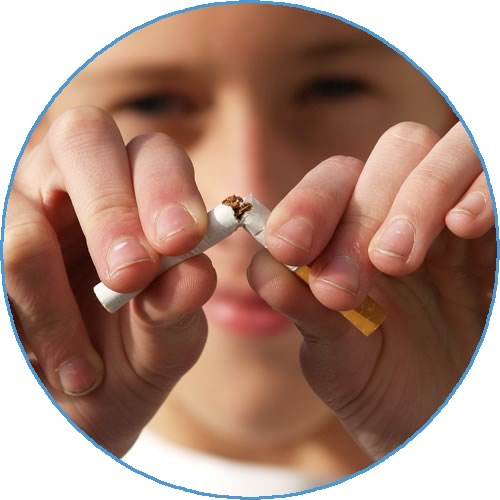 Can't seem to kick the cigarette habit?
Tried the "patch", the "gum", pills, "cold turkey"—and nothing worked for you in the past?
Discover the easiest way to quit smoking and join the hundreds and HUNDREDS of happy, successful clients who have quit smoking at Orange County Hypnosis! Ask about our guarantee.
Even if you've failed zillions of times in the past… even if every diet you tried was just another disappointment — you CAN lose weight!
At Orange County Hypnosis, we have custom-designed weight loss programs ready for those who are ready to finally take control of their weight, their health, and their life.
Overwhelmed to the point of paralysis? Angry?! Disorganized? Can't get a handle on things? Fix this fast at Orange County Hypnosis.
We specialize in the latest in hypnosis methods—like NLP—to help you quickly so you can get on with life! Fear of flying, driving, bridges, closed spaces, selling, social anxiety, public speaking?! Call us now.
Want Proof That Hypnosis Really Works?
Hypnosis is the best way to quick and life-changing results. It will be difficult to find another hypnosis center with better results for their clients than Orange County Hypnosis. We can prove our success.
No one can come close to the success our clients receive.
At Orange County Hypnosis, we specialize in the areas of Weight Loss, Quit Smoking Programs and Stress Management (which includes fears and phobias, stress-related symptoms, habit-breaking, relationship help, sports hypnosis, general hypnotherapy and more!)
Click any video below to hear our past clients talk about their experience with Orange County Hypnosis or read some of our selected testimonials. 
I literally walked into OCH office a smoker and left a non smoker.
After smoking a pack a day for 30 years I was unsure hypnosis would work, but it did.
I have not had a cigarette in almost two months.
Joe is amazing and I highly recommend him.
In all seriousness, if you are dealing with a habit that you can't seem to get rid of, or if you have some sort of blockage with something (like me), OCH can help you – and often in just one session (as in my case). I had a huge wall up with learning Spanish. I just couldn't seem to get over that hump of fluency. It's been about a week and a half since my session and everyone (especially myself) has noticed a HUGE change in my speaking ability. It turns out I know WAY more than I thought I did, but I was so afraid that I was going to say something wrong that I didn't say anything at all. I've been completely fearless this last week and a half and I've broken through that wall that I had up. I can't explain how it works, I just know that it does.
I want to tell you about the incredible magic that you worked on my 23 year old daughter Amber. She has been playing with her hair for years and tearing it up. We tried everything for years in the conventional ways with no success. Even though she knew she was hurting it she couldn't stop. I met you and thought as a last resort, I would have you hypnotize her. Wonder of wonders it worked and she hasn't touched her hair since! She is in China right now and the report is great that there are still no relapses.
I had been chewing my fingernails for over 30 years and had tried numerous times to break the habit without success. After just one session Luke's techniques helped me to to control my habit. I now have to trim my nails just like everyone else. Thanks Luke, for giving me the tools to succeed!
This was a much different experience than other types of hypnosis I have received in the past. I am still surprised at the way Luke helped me to reach many levels of insight.
Overall, an empowering experience.
Thank you.
Luke Brady rocks! He is so professional, ethical and extremely compassionate.
If there were 6 stars, I would give it to him – he knows what he is doing, and it works.
No matter your issue, he can help you with hypnosis.
As a golfer I have experienced bad shots and great shots. We have all been there whether it's your first tournament and you choke on the first tee box or its the last putt to win it and you lip it out. The pressure is great and that's where I feel like this hypnosis has helped me. Going from tense and that uneasy stomach to total relaxation and pure confidence that olympic stars achieve is now possible for me and my game. It's just awesome!
Just wanted to update my review since I have been on my flight. I completed 2 10 hour flights without the usual panic I had been having before when I got on a flight. I would recommend this treatment to anyone that needs to get over the fear of flying.
I saw Joe back in 2012 and another session in 2013. He fixed my problem in one session. I was suffering from anxiety attacks and from one moment to another I went from being my normal self to being afraid to do anything. I found him online and went for my first session. Right away Joe makes you feel at home. I didn't know what to expect, right after the session was over I felt a little odd. A good type of odd. Is as if my body was searching for something to worry about or to do a ritual I had been doing do to my stress but my mind was telling me it's ok and that I didn't have to do it. The days went by and it seemed as anxiety and the attacks had vanished and it was a part of my past.
Joe helped me overcome the big bump that I couldn't get over since I had already been seeing a therapist and it helped me a great lot but for some reason I couldn't get the attacks or fears away even thought I was trying super hard.
To be completely honest, I came into my meeting with Luke with no expectations. I've experienced heavy trance hypnosis before for "fun" and was expecting a similar silly, goofy or at best uncomfortable meeting. I am excited to share that I had a truly life-shifting and life-changing experience through Luke's coaching techniques! I went in to talk about something very superficial (weight loss) – and was hoping for a "quick fix" to lose the extra weight I've gained since I got married, but I wasn't holding my breath… Little did I know that we would delve into some of my deeper motivations and discover that I've been completely severed from my passions.
Not only did Luke help me deeply reconnect to my greatest passions in life, but that connection has sparked notable change in my marriage, business and even…weight loss! Luke helped me tap into the joy and contentment I feel when I'm living my passions and that feeling has stayed with me ever since! I can't thank him enough and I've been telling everyone I know about how incredible he is! If you're stuck in any way, Luke can help you not only get un-stuck but help send you on a path toward your better, brighter and most fulfilled self.
My sessions with Joe from OCH were life changing. After the first session, I was already seeing the results I desired and after the
2nd
session, the change was permanent. Thank you for guiding me to the long lasting change I was searching for!
Orange County Hypnosis
7545 Irvine Center Drive
Suite 200
Irvine, CA 92618
(949) 436-4976
Office
7545 Irvine Center Drive
Suite 200
Irvine, CA 92618
Skype
We offer sessions online on Skype so you can enjoy your session anywhere you like.  No need to come into the office.  Sessions work just as well online and we can see you anywhere.