Orange County Hypnosis has been around for over 15 years, serving clients from all over Orange County at first, and then expanding into Los Angeles and San Diego as well as online throughout the world.
We now work with a diverse set of powerful people who want to change and grow effectively with hypnosis.  If you have a powerful goal to achieve, a habit to break, or a pain you want to alleviate, we want to help you on your way.
Orange County Hypnosis offers an in-office or online consultation to determine whether or not we can accept you as a client. Not everyone is accepted into a program.
Our sessions are in high demand, and we do turn people away if they are not motivated or sincere enough.
At your screening, one of our Certified Hypnotists will evaluate your needs, determine if hypnosis is right for you, and put together a customized program just for you. We will explain what hypnosis is (and isn't) and what your individual program will include. All of your questions are answered at the screening, including your customized program fee. 
The Facilities: Orange County Hypnosis is located in Irvine, right near the Irvine Spectrum. Upon arrival, you'll experience a professional office setting, specifically designed with your results in mind. We do one thing, and one thing only, in our office: HYPNOSIS! And we have arranged the ideal setting for your sessions.
In the post covid era, much of the work can be done online in the comfort of your home without sitting in traffic, taking time out of your day, or needing to schedule time off. Physical meetings are possible, but miracles can happen online these days over a lunch hour and you even get a discount for using this option.
The Sessions: All sessions at Orange County Hypnosis Hypnosis are private, individual sessions. Each private hypnosis session has everything you need to relax and easily enter hypnosis. 
The Proof: You will see videos from real clients – just like you – who achieved their results here. You will read some of our written testimonials from thousands of real clients who lost weight, stopped smoking, lowered their stress, and reached many other goals right here in our office. No other office in the area has this kind of proof.
The Guarantee: Human behavior cannot be 100% guaranteed and is dependent on many variables, including your attitude, motivation, cooperation, and session attendance.  That being said, certain programs may have a service guarantee and our stop smoking program has a money back guarantee if we can't help you within a reasonable time.
You have nothing to lose… except your problem!  So give us a call today and get ready to change your life for the better.
Morgan Bennett
Lead Hypnotist at Orange County Hypnosis
Morgan was certified as a master-practitioner of Hypnosis and NLP in 2013. He has been helping people change habits, get over fears, and have more success with less stress for the past 10 years.
Morgan has also been a personal trainer since 2003. His expertise in the realm of the body not only helps his clients address their physical needs, it also helps the mental and emotional work they do with him to have a much deeper and longer lasting effect.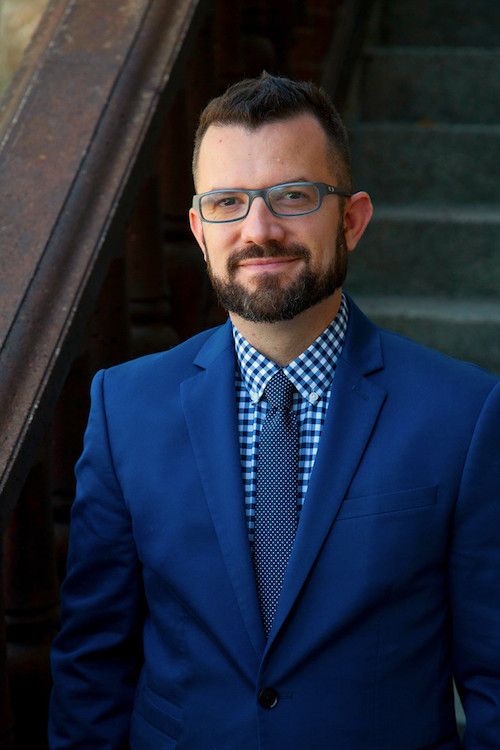 Joe Homs
Owner and Director of Orange County Hypnosis
Joe was trained and certified by the International Association of Professional Conversational Hypnotherapists (IAPCH) and now sits on the Board of Directors.
Joe uses his experience over a decade working with thousands of clients to help them achieve their dreams through hypnosis.  From CEOs and medical professionals, architects to Olympic Athletes, Joe works with the best of clients and helps them achieve new heights.